Web Hosting provides service for the organizations and individuals for posing a website or webpage on the internet. WebHost offers the technologies and services for the sites on the internet. Usually Hosting companies will help to get the domain if the individual or the organizations doesn't have its domain. Some types of Web hosting services are Cloud-based web hosting, collocation web hosting, self-service web hosting, virtual private server, website builders, reseller web hosting, etc. Here we are going to list the top and best hosting service providers are available which are more efficient to the users. Hope it will be useful for all the people who expect the hosting for their services.
GoDaddy
GoDaddy is one of the biggest web services company. They provide services like web hosting, digital storage, etc. GoDaddy became more significant by its WordPress Hosting product. Some of the features that have been the advantage of GoDaddy are Sticker Pricing, Improved downtime, product integration, etc. GoDaddy provides with different plans to host the website where it may charge around Rs.199.00 per month. Some of the other plans include changes in the cost of Starters, Deluxe and Ultimate. Prices may change for different domains like .com, .net, .academy, etc. The best hosting service provider must be more reliable and efficient by all means including service, plans, features, updates, etc.
iPage
iPage helps the budget-conscious website owners where it provides lots of features in WordPress hosting. They offer features like 1-click WordPress installation; plans are at low cost, etc. Some of the extra features include getting Google AdWords, Site Analytics Suite and more. It also provides plans for one or more years. It offers one year plan for an amount of about $2.99 per month. There are some renewal plans which are also available for one or more years at a low cost. Amount reduces with increase in the number of years. iPage supports with unlimited disk space and bandwidth where there is no need to worry about reaching the storage and bandwidth limits. It also supports an unlimited number of email accounts and MySQL database. To open free websites, iPage promotes free website builder within few seconds. They use Easy-to-use control panels to make hosting efficient.
Hostgator.in
Hostgator.in helps to publish the websites easily and quickly. Both Linux and Windows web hosting offer with many plans. It provides customer services through telephones, email and live chats. It supports CMS scripts and the programming languages. They offer many coupons to get discount for hosting the websites. Through Hostgator.in the cost for web hosting starts from  ₹222.00 per month. Some of the other features are sticker pricing and total value pricing, unmetered domains (unlimited websites).
Hostgator.in provides money back services within 45 days. Hostgator is useful for running more and substantial number of sites. HostGator hosting are accounted with CPanel, which is easy to use and provides support for advanced web developers. More free and extraordinary themes are available in WordPress. HostGator supports content management systems for their versatility. Use of different plans like Baby Plan and Business Plan are helpful for sharing host plans. To maintain the website, HostGator automatically renews the domains before expiring. These features help in making HostGator.in the best hosting service provider.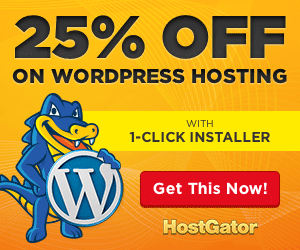 Fatcow
Fatcow provides single web hosting plans with unlimited services. These include some of the services like Lite plan, silver plan, bronze plan, Gold plan, etc. The cost spent starts at about $21 per year. This kind of service is more reliable and faster because of its high-quality servers. Machines are clustered with each other because if any one of the devices crashes, the other will be ready to perform. They provide 24/7 phone calls and live chats. Domain names are free for the first year. They offer Google AdWords Bonus and Bing Search Marketing Credits. It works on independent control without any restrictions. It provides a large-scale security system and mirrored storage system for advanced level of data protection.  Fatcow helps selling online tools; selling coupons, PayPal integration and even credit cards can be accepted in online.
Namecheap
Namecheap has the best advantage in pricing, transparency and account management. Namecheap provides 30 days money back services. It performs on global domain privacy option where all the personal details like name, address, phone number are kept confidential. Use of CloudLinux for optimization, amount to be spent differs on the hosting. Shared hosting takes less than Rs 643.49 per year, where VPS hosting takes less than Rs 1,103.96 per month.Namecheap web hosting provides about 99.9% uptime for every calendar month. Namecheap helps in running an even small single website.
Lunarpages
Lunarpages provide a vast number of hosting packages. They guarantee about 99.9% uptime. They are well good at handling big websites. They give some features like unlimited space, unlimited bandwidth, FTP accounts, and e-mails. Also, they provide extra services like Facebook Ads credits and Google Adwords credits. They offer one domain name as free. For this hosting, the amount needed is about $3.95 per month. Cost depends on the types of hosting like Starter Linux hosting, Basic Linux Hosting, Windows Hosting and plans like premium, advantage, and enterprise. Lunarpages provide free web hosting to U.S. public schools, grades K-12 schools all over the world which is an extraordinary idea. This criteria makes Lunarpages the best example for the best hosting service provider.
InMotionHosting
InMotion is more flexible to use and reliable in technical support like email ticketing, live chats, etc. This hosting provides 200 premium website templates and gives the potential to modify the logos and color schemes. They support with moiré flexible features like WordPress, Plugin, Theme Updates, Staging, SEO, and SSL Certificates which helps in all aspects of security, updates. InMotion is too faster where loading time is about 2 seconds. There are some plans for launch, power, and pro, where the amounts of each plan change. Business Hosting takes an amount of $2.95 per month; word press hosting needs $4.99 per month. Some of the hosting features are transferring websites, ruby hosting, cheap dedicated servers, eCommerce hosting. Hosting tools used are Joomla, Drupal, cPanel, etc. InMotion also acts as the best hosting service provider by the above features.
Bonus
It's not really a hosting provider or anything but if you got a website or blog you definitely check out Fiverr. Fiverr is a service provider website where you'll find thousands of gigs to fullfill your requirements starting just from $5.